Dr. Nick Pourgiezis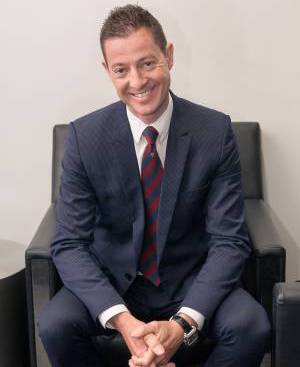 Dr Nick Pourgiezis uses the most advanced Minimally Invasive Robotics Assisted techniques to perform joint replacement surgery of the knee and hip using high performing implants and an accelerated rehabilitation program to assist in returning patients to their chosen activities with comfort in the shortest possible time.
He is involved in the design and development of advanced technologies such as Robotic Assistance, Augmented and Virtual Reality Navigation Techniques to continue the evolution of Orthopaedic Surgery and teach other surgeons how to best achieve optimal results for their patients.
Subsequently he expanded and refined surgical techniques during 18 months of post fellowship training working with experts in Sydney, Belgium and the United Kingdom in addition to visitations to centres of excellence in other parts of Europe and the United States.
He is past President of the South Australian and National Orthopaedic Registrars Associations and is an active member of the Royal Australasian College of Surgeons and the Australian Orthopaedic Association.
Nick has established a private practice at Western Hospital, Henley Beach with additional consulting at MyPhysio at Portrush Road, Payneham, Benson Radiology at Melbourne Street, North Adelaide and Harbour Medical at North Haven. He also consults regionally at Benson Radiology, Nuriootpa in the Barossa as well as Maitland and Yorketown in the Yorke Penninsula.
After hours and Saturday consulting times are also offerred for the convenience of his patients.
As well as his private practice Nick is involved in Orthopaedic research and Teaching in his role as a Senior Orthopaedic Specialist at the Queen Elizabeth Hospital. and Clinical Lecturer at the University of Adelaide.
He has a special interest in Knee, Hip and Shoulder Sports Injuries and Reconstruction and Minimally Invasive Robotic Assisted Joint Replacement Surgery. Nick uses the latest surgical techniques and instrumentation and his patients can be confident that joint replacements used in his practice have excellent results on the National Joint Replacement Registry.
He uses Robotic and Patient Specific Techniques routinely in his practice and teaches other respected Orthopaedic colleagues in the use of Robotic Technology in Joint Replacement Surgery. He believes that this surgery helps patients to have a shorter hospital stay and return to their chosen lifestyle sooner. It also likely improves alignment of the implants which may translate to a longer lasting knee replacement.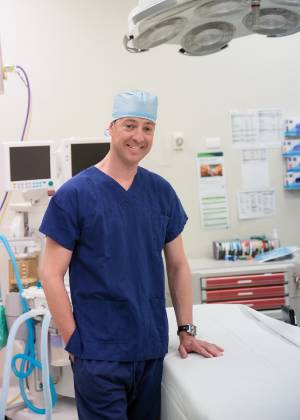 He continues to explore new techniques in Orthopaedic Surgery and is involved in developing Navigation and Augmented Reality Technology that may potentially further benefit his patients.
Nick would be pleased to be contacted to discuss your specific Orthopaedic concerns and is contactable through his rooms ), email ([javascript protected email address] or [javascript protected email address]) or on his mobile ().if the matter is urgent.
Teaching and Research
Teaching of Medical Students from the University of Adelaide and Flinders Medical Centre, Nursing Students, Physiotherapy Students, Work Experience for High School Students, Intern and Resident Teaching, Advanced Orthopaedic Surgeon Trainee Teaching, Arthroplasty Fellow, International Visiting Colleagues.